Dr. Lee looks forward to caring for the residents of Denver, Colorado! He is excited to get to know our patients and provide them with healthier smiles that they can love for a lifetime. Please call Cherry Creek Dental Associates today at 303-321-0055 to schedule an appointment with our dentist, Dr. John K. Lee!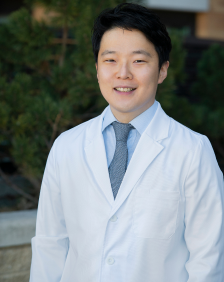 Dr. Lee received his Doctor of Dental Surgery (DDS) degree from the Indiana University School of Dentistry in 2014. He previously received his bachelor's degree as a double major in biology and psychology. He has completed over 300 CE hours in advanced implant training through the American Academy of Implant Dentistry. He is also Invisalign® certified and has completed the advanced WaveOne endodontic course. He is currently working towards fellowship in the Academy of General Dentistry. He is a proud member of the American Dental Association® (ADA), California Dental Association (CDA), the American Academy of Implant Dentistry (AAID), the Academy of General Dentistry (AGD) and the Spear Study Club.
Dr. Lee moved to Colorado in 2019 and joined Cherry Creek Dental Associates in October 2020. He enjoys the ability to develop relationships and be an advocate for each patient's oral health.
He finds it exciting to identify the patient's needs and then deliver tangible results to restore health, function and aesthetics at the highest level. He thrives on caring for each patient's well-being. Providing prudent guidance on the necessity of treatment and the available options is a great responsibility. He prides himself on being open, approachable and honest with his patients, and he believes in minimal treatments with maximum results.
Every interaction with a patient is unique, and each patient requires a tailored approach to his or her care. Dr. Lee enjoys the process of working with each person to create and deliver a treatment plan that suits the person's needs. Should you ever have a concern, he strongly encourages you to come to him and talk about the situation. It is essential that everyone feels secure in his care, and he does this by keeping open lines of communication with his patients.
Dr. Lee is married with two children, a five-year-old son and two-year-old daughter. As family, they enjoy watching Nuggets games and going camping, and they hope to watch some games together in the Ball Arena soon.